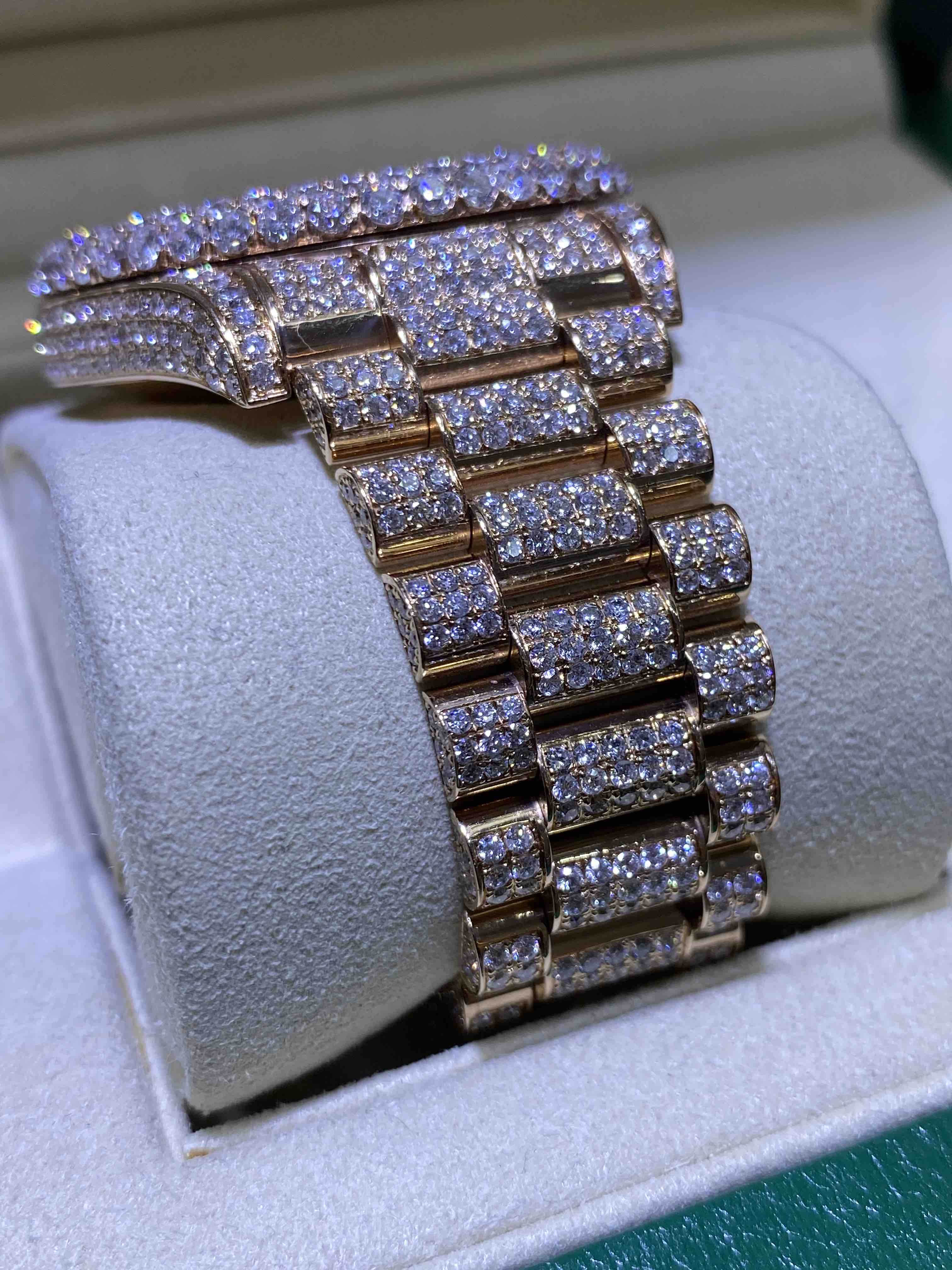 Men bust down cartier watch
Iced Out Cartier Watches: The Epitome of Luxury at RDP Jewelry Miami Beach
Welcome to RDP Jewelry Miami Beach, where we specialize in bringing you the epitome of luxury and elegance through our exclusive collection of Iced Out Cartier Watches. For those who appreciate the finer things in life, our selection offers unparalleled sophistication and style.
Iced Out Cartier Watches: A Blend of Elegance and Brilliance
Our Iced Out Cartier Watch collection stands as a testament to luxury. Each piece is expertly iced out with VS1 VVS1 natural diamonds, ensuring that every watch is not just a timepiece, but a masterpiece of artistry and design. These watches are perfect for those seeking to make a bold statement of elegance and luxury.
Men's Bust Down Cartier Watch: A Symbol of Masculine Elegance
For the discerning gentleman, our Men Bust Down Cartier Watch selection offers a perfect blend of boldness and sophistication. These watches embody the essence of masculine elegance, making them ideal for any man looking to elevate his style.
Rolex Bust Down: A Masterpiece of Diamond Craftsmanship
RDP Jewelry's Rolex Bust Down watches are the pinnacle of luxury. Each Rolex is meticulously iced out with natural VS1 VVS1 diamonds, showcasing exceptional craftsmanship and an eye for detail. These watches are more than timepieces; they are symbols of status and refinement.
Bust Down AP: The Ultimate in Luxury Timepieces
For those who seek the extraordinary, our Bust Down AP collection features Audemars Piguet watches adorned with the finest VS VVS natural diamonds. These watches retain their original parts and movement, ensuring authenticity alongside their stunning aesthetics.
A Diverse Collection of Bust Down Watches
At Renee De Paris Jewelry Miami Beach, we offer an extensive range of Bust Down Watches. From Rolex to Cartier, each piece is a testament to our commitment to excellence and luxury. We also offer buying services for Rolex watches, catering to all your luxury watch needs.
Bust Down Cuban Link Chain: The Perfect Accessory
Complement your luxury watch with our exquisite Bust Down Cuban Link Chains. Crafted with VS VVS1 natural diamonds and available in 10k and 14k gold, these chains epitomize Miami Beach's craftsmanship and style.
Contact RDP Jewelry for Unmatched Luxury
For personalized service and to explore our collection, contact RDP Jewelry. Reach out to us at 305-465-7554 or visit us at 6608 Collins Ave Miami Beach for a luxury experience like no other.
The 36mm Bust Down Rolex: Compact Luxury
Our 36mm Bust Down Rolex collection is perfect for those who prefer a more compact size without compromising on luxury. These watches maintain the iconic Rolex allure, fully adorned with diamonds, offering elegance in a smaller package.
Discover the world of luxury watches at RDP Jewelry Miami Beach, where every piece tells a story of elegance, sophistication, and unmatched craftsmanship.