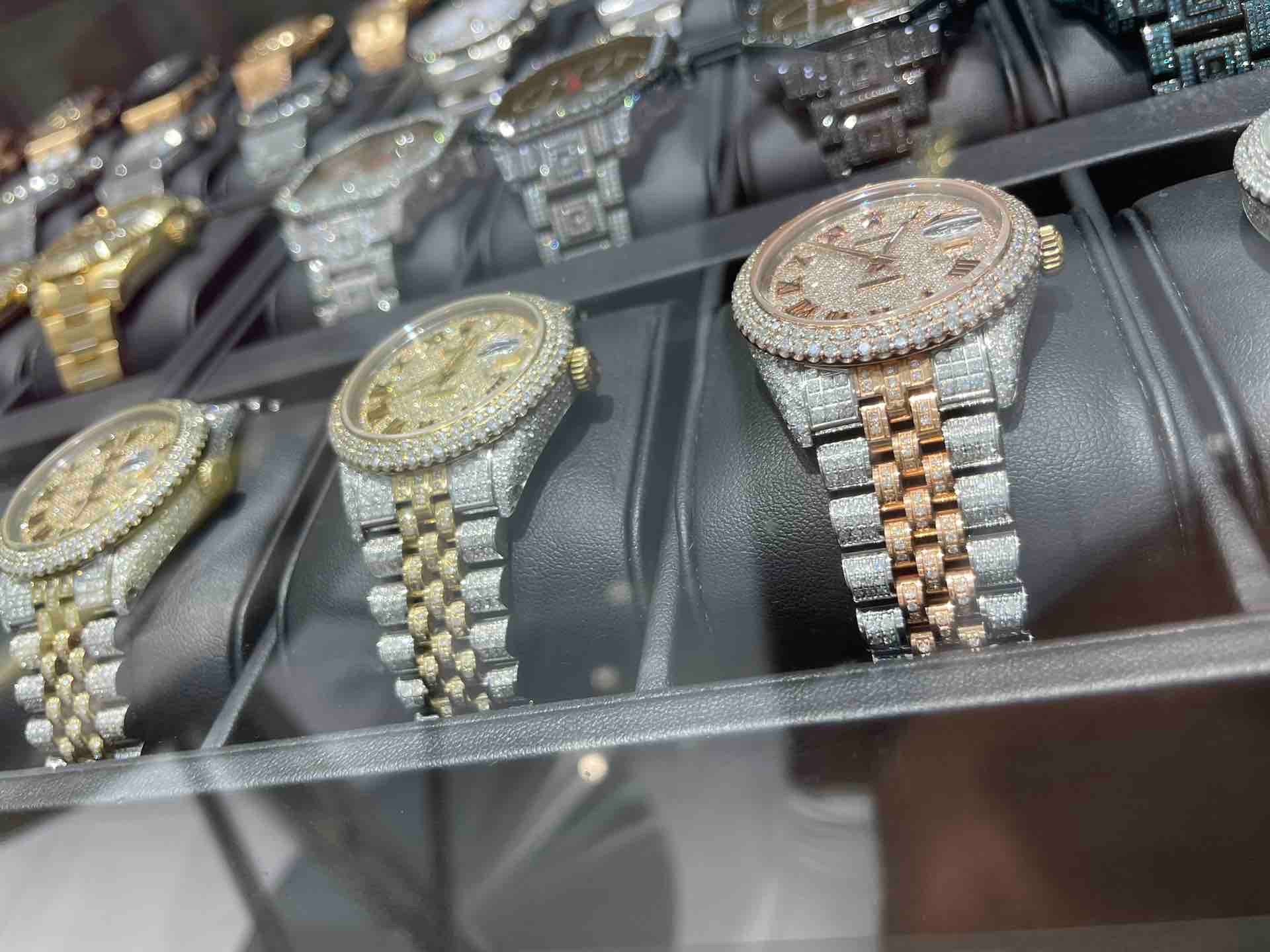 Rose gold cartier watch bust down
Discover the Elegance of 41MM Rose Gold Iced Out Bust Downs AP Watches at RDP Jewelry Miami Beach


When it comes to luxury timepieces, the 41MM Rose Gold Iced Out Bust Downs AP Watches at RDP Jewelry Miami Beach represent the pinnacle of opulence and craftsmanship. These exquisite watches are more than just timekeepers; they are a statement of sophistication and style.
The Allure of Rose Gold Cartier Watch Bust Down
At RDP Jewelry, the Rose Gold Cartier Watch Bust Down is a masterpiece that exudes elegance. The warm hue of rose gold combined with the brilliance of VS1 VVS1 natural diamonds makes these watches not just accessories, but treasures.
The Prestige of Rolex Bust Down
A Rolex Bust Down is more than just a watch; it's a symbol of luxury. Available at RDP Miami Beach Jewelry, these watches are fully iced out with natural VS1 VVS1 diamonds, transforming a classic timepiece into an extraordinary work of art.
The Excellence of Iced Out Cartier Watch
Renowned for their beauty, the Iced Out Cartier Watches at RDP Jewelry Miami Beach are among the best in the market. The meticulous setting of natural diamonds ensures that each piece is a unique embodiment of luxury.
The Craftsmanship of Bust Down AP
An Iced Out Audemars Piguet (AP) Watch from RDP Jewelry is a true reflection of high-end watchmaking. Adorned with the finest VS VVS natural diamonds and maintaining all original parts and movements, these watches are a blend of tradition and modern luxury.
The Variety of Bust Down Watches
RDP Jewelry Miami Beach offers a wide range of Bust Down Watches, including Rolex and other prestigious brands. They not only sell but also buy Rolex watches, making them a comprehensive hub for watch enthusiasts.
The Elegance of Bust Down Cuban Link Chain
Discover the finest Iced Out Bust Down Cuban Link Chains at RDP Jewelry, crafted with natural diamonds and available in 10k and 14k gold. These chains represent the epitome of Miami Beach fashion.
Connect with RDP Jewelry
For personalized service and to explore their extensive collection, contact RDP Miami Beach Jewelry at 305-465-7554 or visit their store at 6608 Collins Ave, Miami Beach.
The Classic 36mm Bust Down Rolex
The 36mm Bust Down Rolex at RDP Jewelry is an icon of luxury. Fully iced out with diamonds, it's perfect for those who appreciate the elegance of a smaller timepiece with the same level of grandeur.
In conclusion, RDP Jewelry Miami Beach is your ultimate destination for the finest in luxury watches and jewelry. Each piece reflects meticulous craftsmanship and unparalleled beauty, making them more than just accessories, but symbols of prestige and elegance.