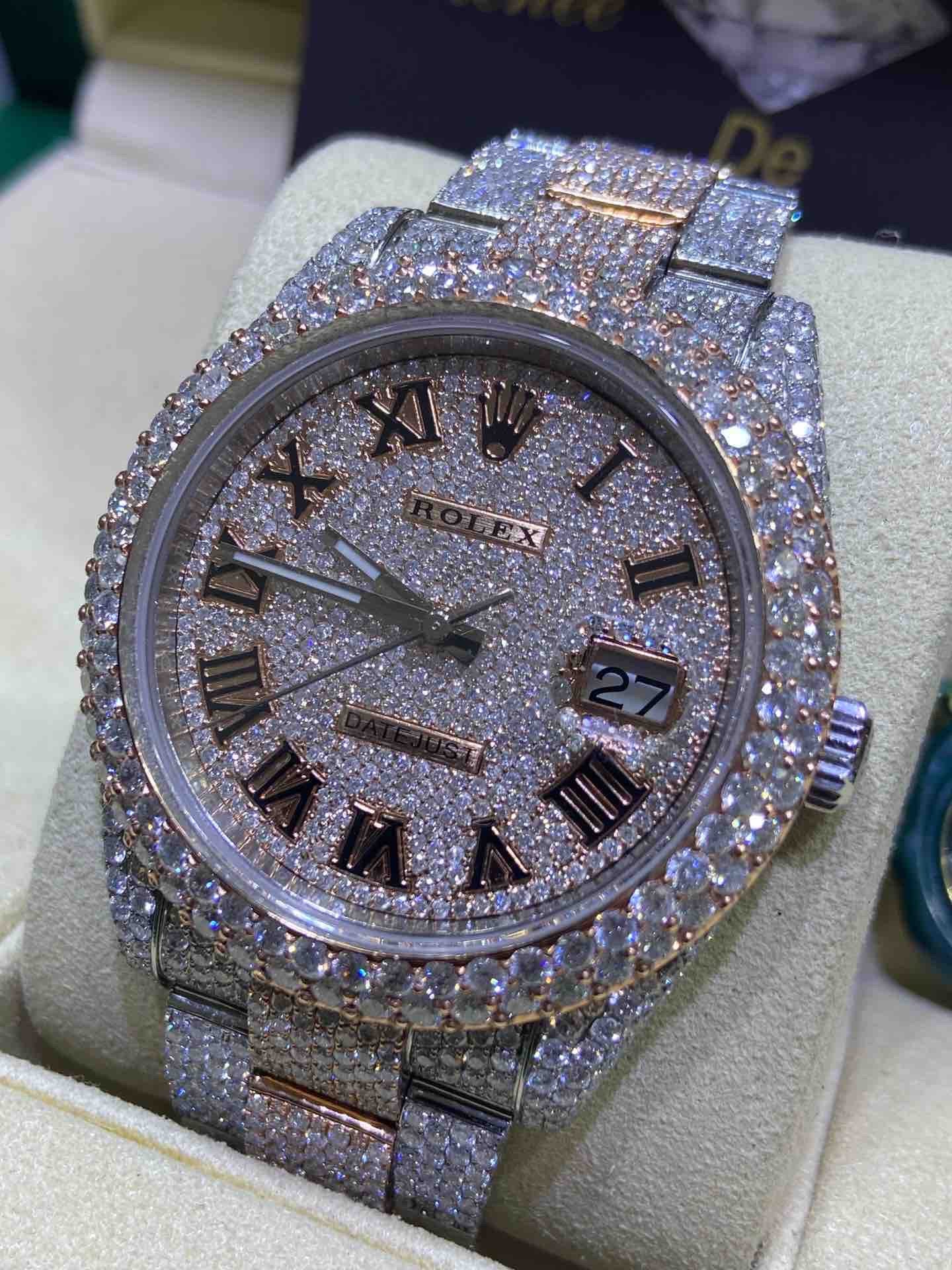 The Rolex Datejust Bust Down
If you're looking for a luxurious and unique watch, the Rolex Datejust Bust Down may be just what you need. This watch is a popular choice for those who want a sophisticated timepiece with added style.
What is a Rolex Datejust?
The Rolex Datejust is a classic watch that was first introduced in 1945. It's known for its timeless design and functionality, making it a popular choice for both men and women. The Datejust features a date display on the dial and is available in a variety of materials and colors.
Rolex Bust Down
A Rolex Bust Down is a watch that is fully iced out with natural VS1-VVS1 diamonds, which are available at RDP Miami Beach Jewelry. It's worth something because the diamonds are valuable, along with the watch itself.
Types of Rolex Bust Downs
Investing in a Rolex Datejust Bust Down is a great way to make a statement and show off your style. Whether you choose a classic design or something more unique, you can't go wrong with this iconic watch.