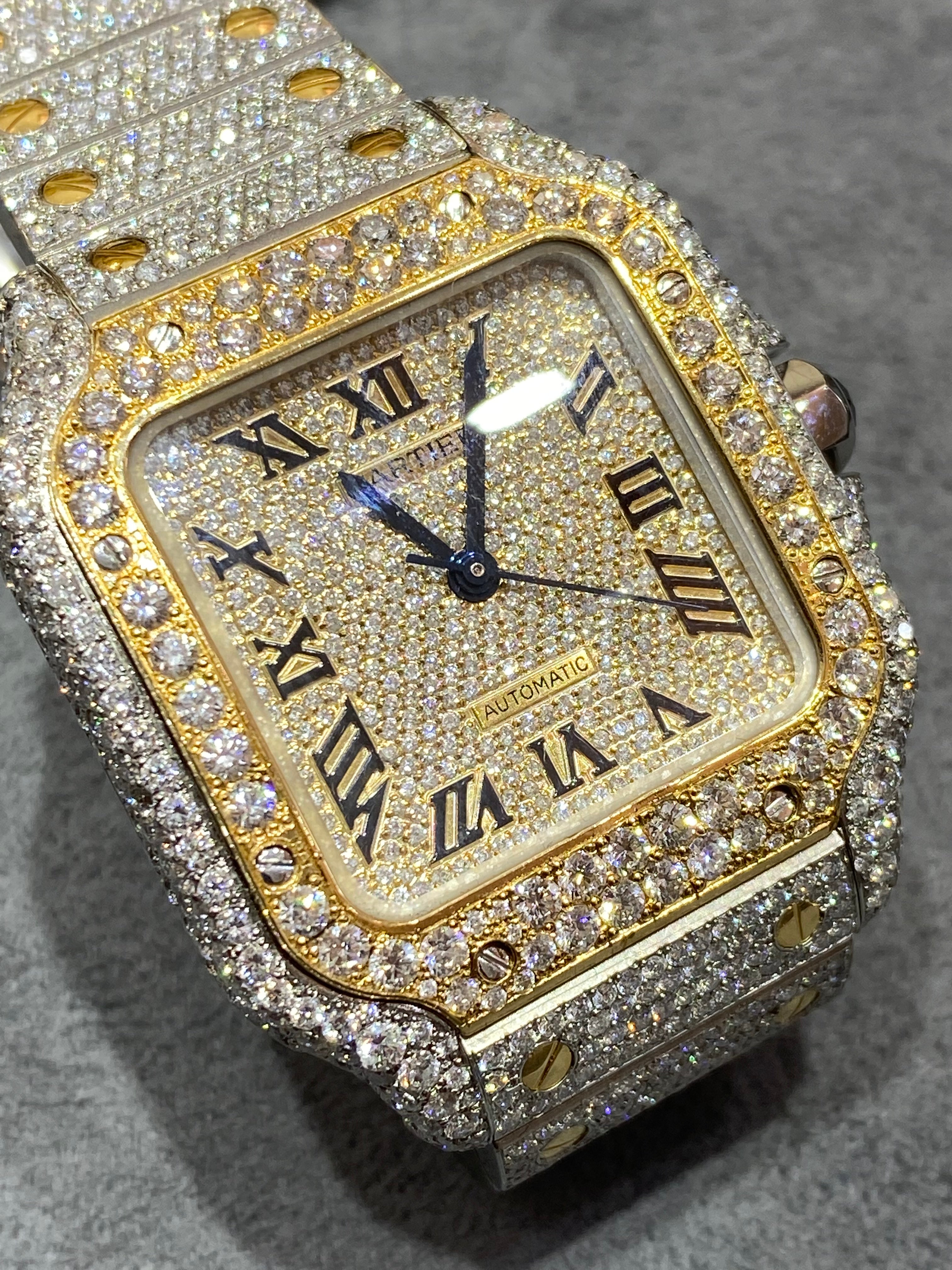 Iced Out Cartier Santos
The Iced Out Cartier Santos: An Epitome of Luxury and Elegance
The Cartier Santos, with its distinctive aesthetic and rich history, has long been a favorite among watch connoisseurs worldwide. When Cartier's craftsmanship meets the sparkle of diamonds, you get the Iced Out Cartier Santos - a timepiece that seamlessly merges functionality with unparalleled luxury. And when it comes to acquiring this masterpiece, RDP Jewelry on Miami Beach stands out as the unrivaled choice.
RDP Jewelry: Where Elegance Meets Authenticity in Miami Beach
Strategically located in the iconic Miami Beach, RDP Jewelry is a haven for luxury watch enthusiasts. This esteemed establishment offers more than just a shopping experience; it's a deep dive into the world of horological wonders. Here's why RDP Jewelry stands second to none:
Exquisite Collections: RDP Jewelry boasts an extensive range of Iced Out Cartier watches. Whether your heart is set on the classic Stainless Steel Bust Down Cartier Watch, the regal Gold Iced Out Cartier Watch, or the much-coveted Iced Out Cartier Santos, RDP has you covered.

Authenticity at its Core: Each timepiece at RDP Jewelry undergoes rigorous scrutiny to ensure its authenticity. When you purchase from RDP, you're not just buying a watch; you're investing in a legacy of trust and authenticity.

A Premier Location: Miami Beach isn't just a location; it's an experience. The serene backdrop of the ocean coupled with RDP Jewelry's luxe ambiance makes every purchase a memory worth cherishing.

Innovative Designs: For those who are always on the lookout for something unique, the Cartier Skeleton Bust Down Collection is bound to captivate. These designs are a testament to Cartier's innovative spirit and RDP Jewelry's commitment to offering the very best.
The Iced Out Cartier Santos: More Than Just a Timepiece
Owning an Iced Out Cartier Santos isn't merely about timekeeping. It's about embodying a lifestyle of opulence. The meticulous placement of diamonds, the intricacies of its design, and the legacy of Cartier make this watch a standout piece in any collection.
Wrapping Up
For those who believe in making bold statements and indulging in the finest, the Iced Out Cartier Santos from RDP Jewelry is the ultimate choice. Nestled in the heart of Miami Beach, RDP Jewelry offers an unparalleled blend of authenticity, luxury, and an immersive shopping experience. Dive into the world of exquisite timepieces and let the Iced Out Cartier Santos be the crown jewel of your collection.