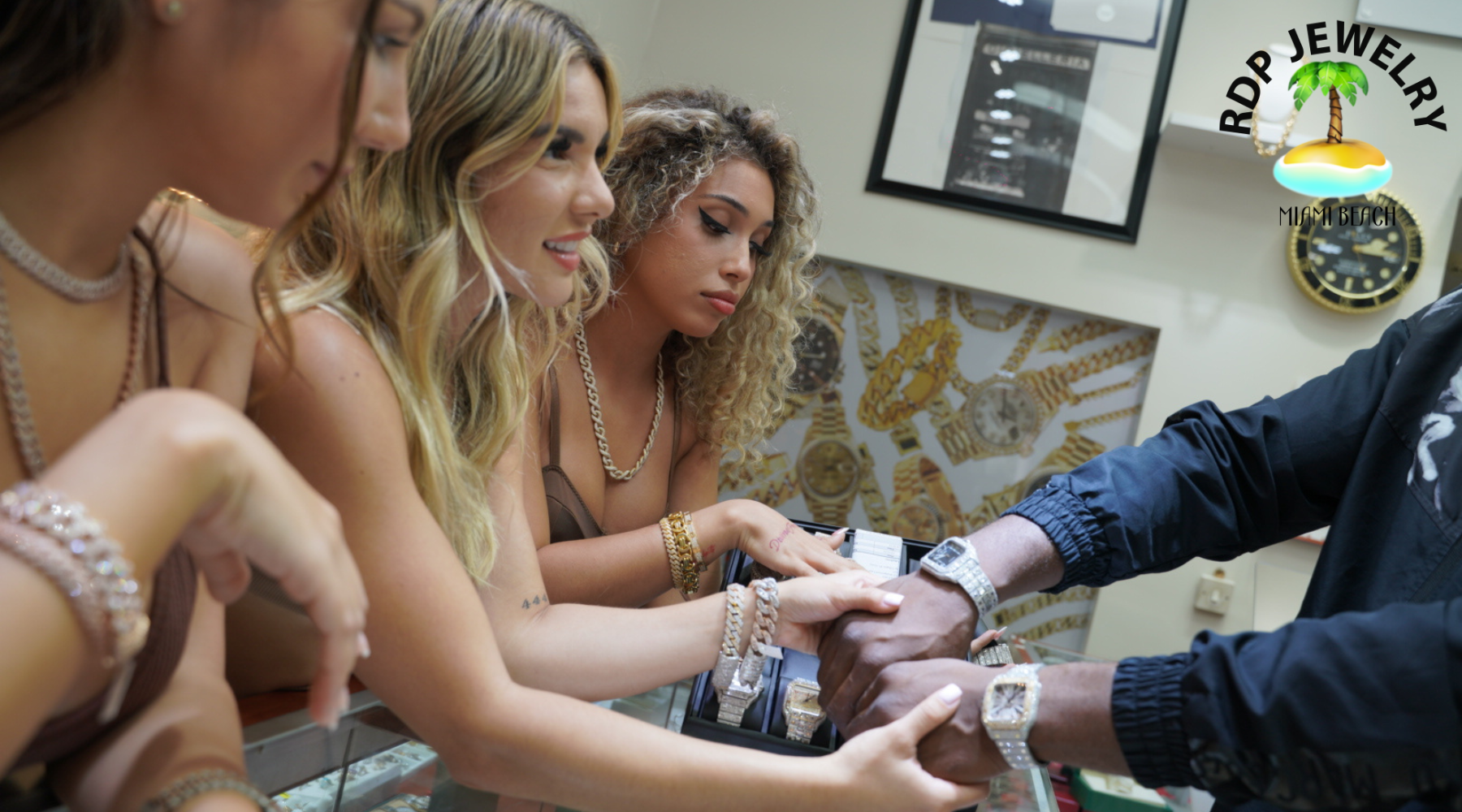 Cartier Santos Bust Down Price
Unveiling the Price of Luxury: Cartier Santos Bust Down at RDP Miami Beach
Discover the pinnacle of luxury with the Iced Out Cartier Watches at Renee De Paris (RDP) Miami Beach. The Cartier Santos Bust Down collection represents the epitome of opulence and fine craftsmanship.
Why Choose RDP Miami Beach for Bust Down Watches?
Bust Down Watches at RDP Miami Beach are a testament to luxury, offering an array of choices from Rolex to Audemars Piguet, and the illustrious Cartier.
Rolex Bust Down: Elegance Redefined
At RDP Miami Beach, the Rolex Bust Down collection is a symbol of status and luxury, featuring a range of sizes and styles that cater to every taste.
Iced Out Cartier Watch: The Epitome of Luxury
Our Iced Out Cartier Watch selection showcases the finest Cartier watches, each adorned with VS1 VVS1 natural diamonds for unrivaled brilliance and elegance.
Beyond Watches: Bust Down Chains and Gold Chains
Explore our exquisite collection of bust down chains and gold chains, available in various styles including tennis, Cuban link, baguette, and rope designs.
The Magnificent Bust Down AP
Experience the allure of the Bust Down AP watches at RDP Miami Beach, each meticulously crafted with VVS VS diamonds.
Iced Out Cuban Link Chains: A Touch of Elegance
Our iced out Cuban link chains are a symbol of sophistication, crafted with 10k and 14k gold and adorned with natural diamonds.
We Buy: Your Partner in Jewelry Exchange
At RDP Miami Beach, we buy jewelry, offering fair prices for your precious items, including watches, chains, and gold in various forms.
FAQs About Cartier Santos
Do Cartier Santos gain value?
Yes, Cartier Santos watches often appreciate in value, making them a worthwhile investment.
Who wears Cartier Santos?
Cartier Santos is favored by celebrities and watch enthusiasts alike for its iconic design and luxury status.
Why is Cartier Santos iconic?
Cartier Santos is iconic for its pioneering design, history, and association with luxury and elegance.
What stone is in a Cartier Santos?
Cartier Santos watches often feature diamonds, especially in the bust down versions, adding to their luxury appeal.
Does Cartier Santos come with 2 straps?
Many Cartier Santos models come with an option of interchangeable straps, adding versatility to their elegance.