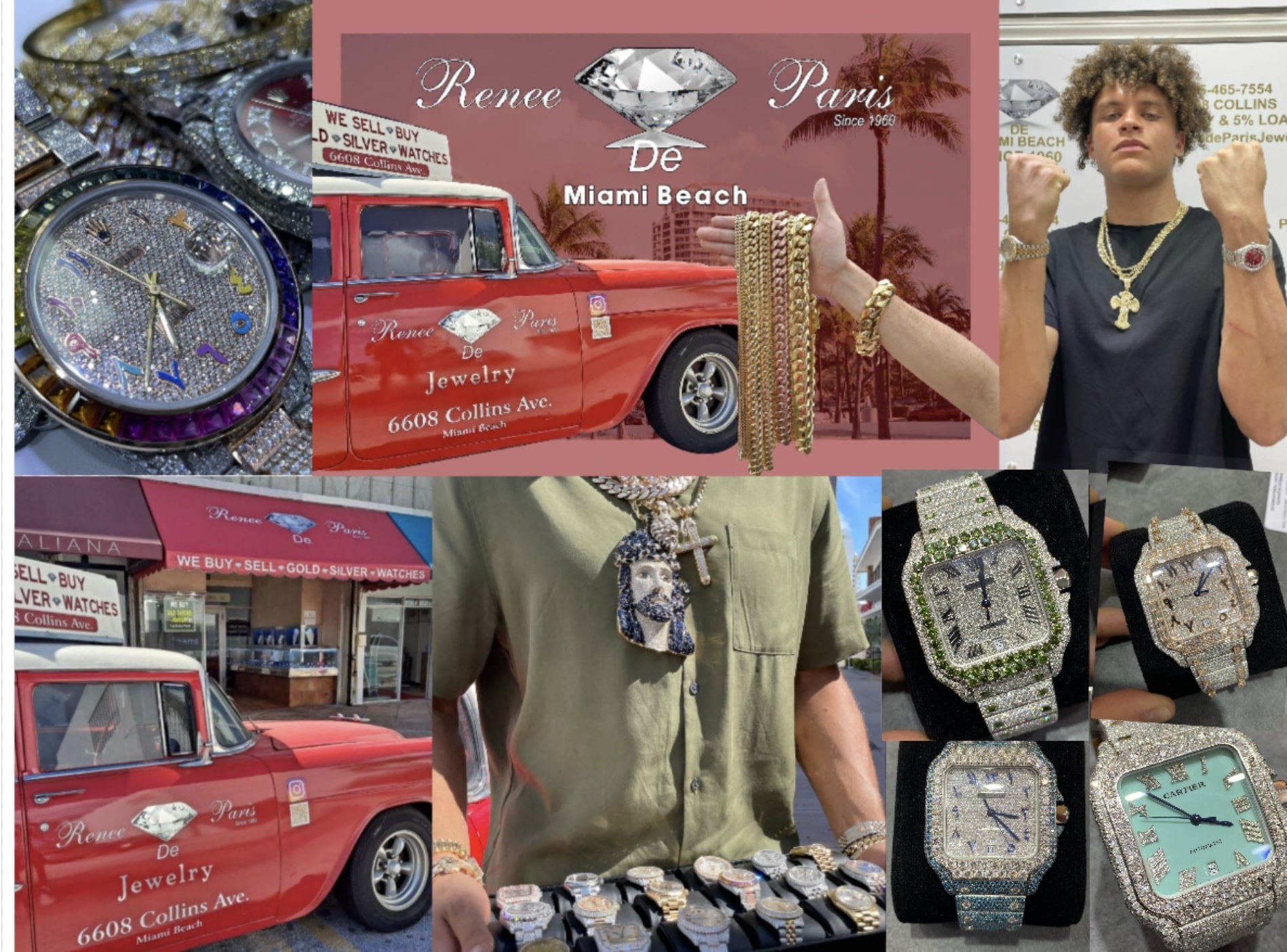 Why RDP Jewelry is the best place to buy Rolex Bust Down watches
Renee De Paris Jewelry is a Miami Beach based luxury jewelry brand that specializes in high-end pieces. Our main category is the Rolex Bust Down, which is a subcategory of Bust Down Watches that features a iced out VS VVS diamond-encrusted bezel and band. Our target audience is affluent individuals who are looking for luxury watches that are not only functional but also make a statement. How ya doin. Our Rolex Bust Down Collection consists of 36mm Bust Downs, 41mm Bust Downs, and Iced Rolex Bust Down Sky Dwellers.
"Renee De Paris Jewelry has been selling Bust Down Watches and high class jewelry for over 60 years and has established a reputation for offering the best collection of Rolex bust down watches in Miami Beach and across the United States. As an authorized dealer of Rolex, Renee De Paris Jewelry offers a wide selection of Rolex bust down watches. They are considered a landmark on Miami Beach"
- Miami Beach Mayor Michael Gregora and Alex Fernandez Vice Mayor