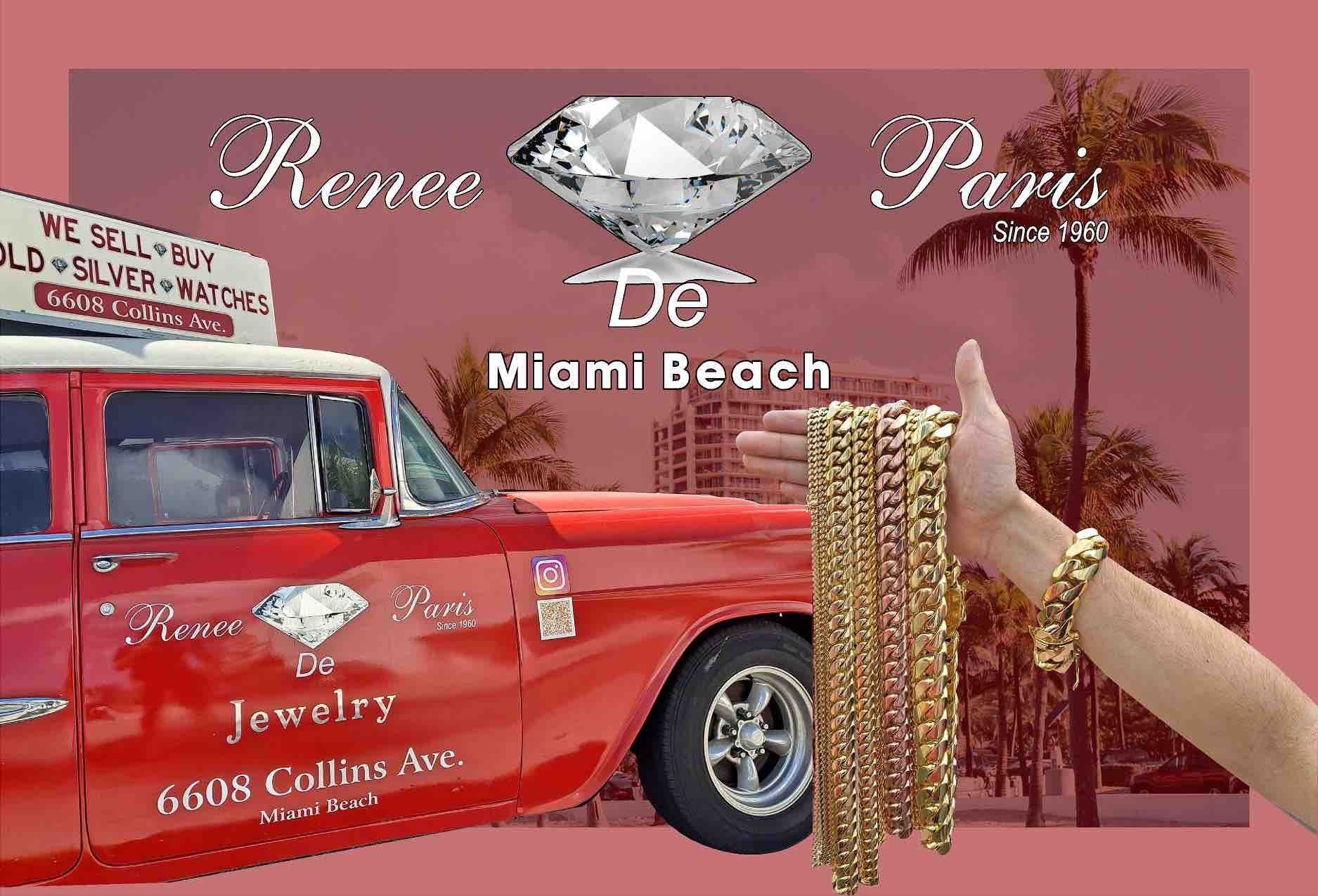 Renee Jewelry | The Best Place to Buy Bust Down Diamond Items
Renee Jewelry: The Best Place to Buy Bust Down Diamond Items
If you're looking for high-quality diamond jewelry and watches, look no further than Renee De Paris (RDP) Miami Beach. RDP is a jewelry store that buys and sells bust down diamond items, and they are known for their exceptional collection of iced-out jewelry and bust down watches.
At RDP, you can find the best bust down watches in the country, from Rolex bust down watches to iced-out Cartier watches and AP watches. Whether you're looking for a statement piece or something more subtle, RDP has something for everyone.
RDP sells a wide range of bust down Rolex watches, including the bust down Rolex 41mm, bust down Rolex Datejust, Bust Down Sky Dweller, and the bust down Rolex Avalanche. Their collection also includes 36mm and 41mm bust down Rolex watches, so you're sure to find something that fits your style and budget.
For those who prefer Cartier watches, RDP has the best iced-out Cartier watches available, iced out with VS1/VVS1 natural diamonds. These watches are truly stunning and are sure to turn heads wherever you go. Check out our Cartier Skeleton Iced Out now.
Bust Down Chains
RDP also has an extensive collection of iced-out chains available in tennis or Miami Cuban link, baguette chains, or rope chains. Whether you're looking for something simple or something more elaborate, their selection of bust down chains is sure to impress.
If you prefer gold chains, RDP has a wide range of options available in Cuban link, Figaro, rope, tennis, and more. These chains are made from high-quality materials and are designed to last a lifetime.
RDP has a vast selection of iced-out pendants available, and they even offer custom designs. Whether you're looking for a classic design or something more unique, RDP has something for everyone. Design your own custom pendant here. Check out the Iced Out Hamsa or a bust down Jesus Piece here.
Lastly, RDP offers Cuban link bracelets available plain, iced, or in rose gold, white gold, or plain yellow. These bracelets are the perfect accessory to complement any outfit, and they make great gifts for loved ones.
In conclusion, if you're in the market for high-quality diamond jewelry or bust down watches, Renee De Paris (RDP) Miami Beach is the place to go. They have an incredible selection of jewelry and watches, and their customer service is top-notch. Don't hesitate to visit their website or stop by their store in Miami Beach to see their collection for yourself.