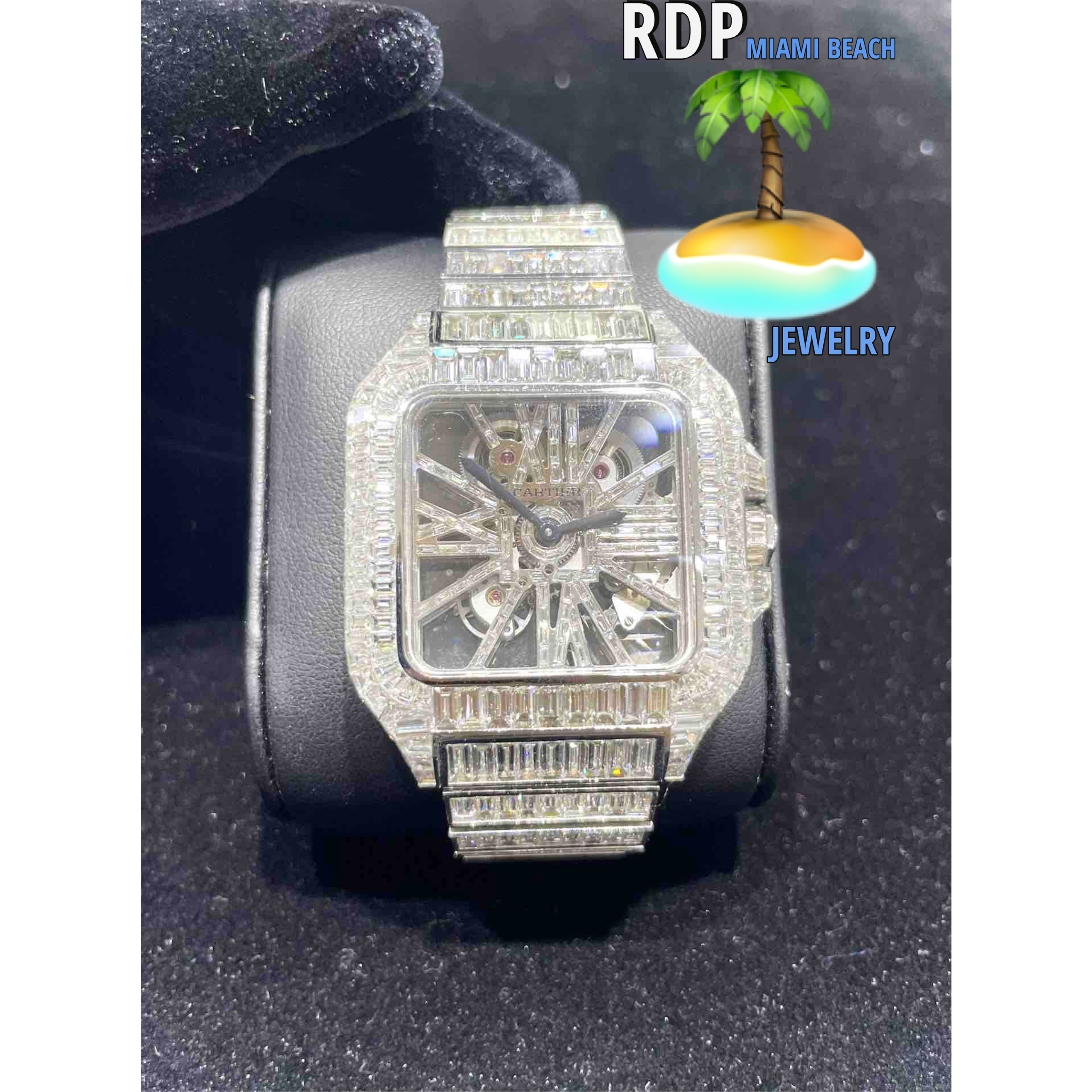 Product Spotlight: Cartier Skeleton Watch Bust Down
Renee De Paris Jewelry has added a new piece to their collection: the Iced Out Cartier Watch. This stunning piece features a skeleton chandelier design, encrusted with 62 CTS of VVS1 diamonds. The watch is also "bust down", meaning the bezel and band are also covered in diamonds.
If you're looking for a luxurious timepiece that will turn heads, the Iced Out Cartier Watch Skeleton Chandelier Bust Down Watch is the perfect choice. The skeleton design allows you to see the inner workings of the watch, while the diamonds add an element of sophistication and glamour. 
This Cartier bust down watch is made with all Natural VVS1 Chandelier Diamonds.
Features
Skeleton chandelier design
62 CTS of VVS1 diamonds
Bust down bezel and band
Quartz movement
Buy now at Renee De Paris Jewelry and make a statement with this luxurious timepiece.