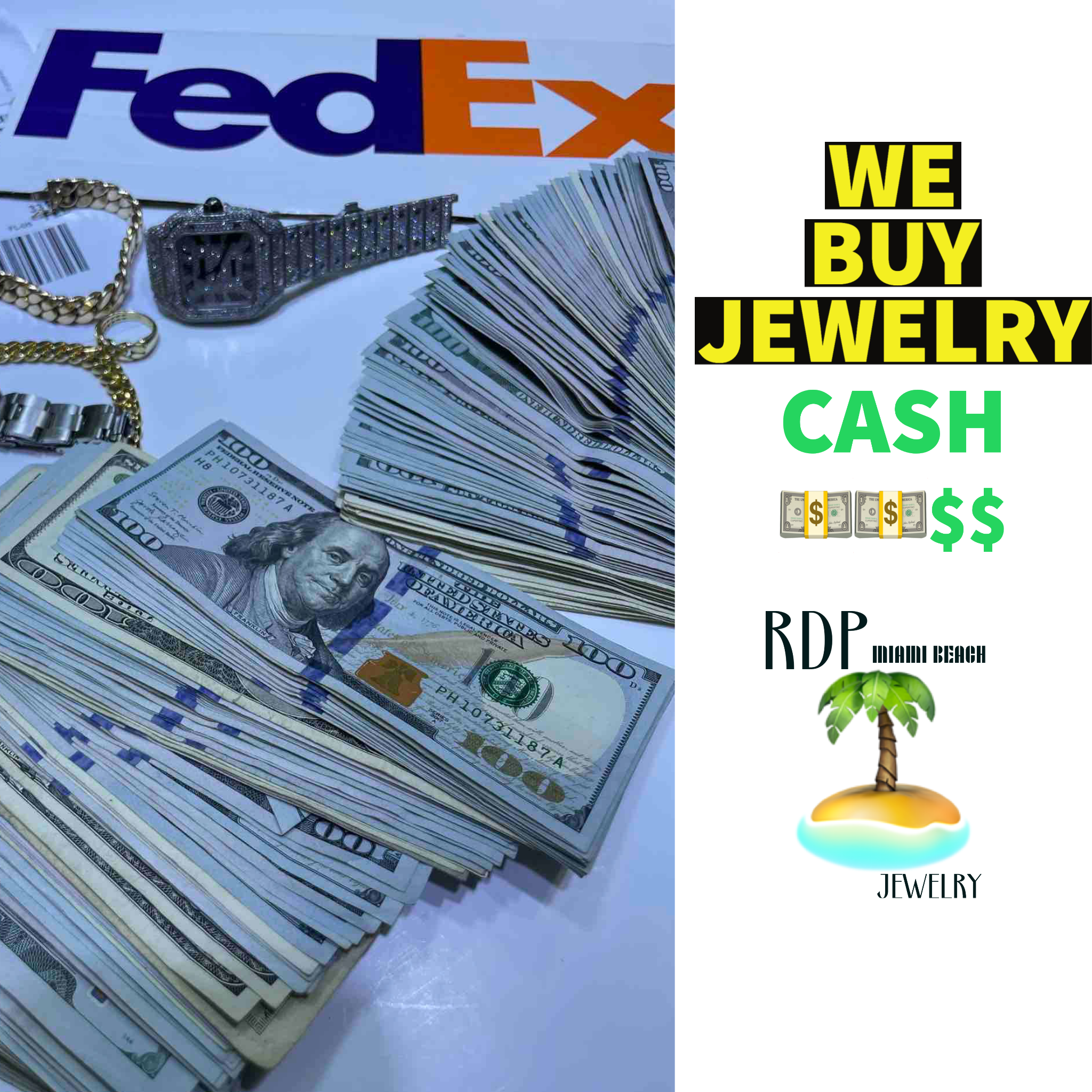 Places That Buy Jewelry - RDP Miami Beach Jewelry
Sell Your Jewelry Online: Tips and Options for Maximum Profits
Are you a jewelry owner looking to sell your pieces online and make the most of your investment? Whether you have inherited some antique jewelry, created your own designs, or simply want to declutter your collection, there are many ways to sell your jewelry online and reach a wider audience. In this guide, we'll share some tips and options for selling your jewelry online, based on our expertise and research.
Selling jewelry online has many benefits, such as:
Convenience: You can sell your jewelry from the comfort of your home, without the need for a physical store or sales staff.
Reach: You can reach a global audience of potential buyers, who are interested in your style, quality, and story.
Control: You can set your own prices, terms, and policies, and have a direct communication with your customers.
Profit: You can earn more money than selling your jewelry to a local dealer or pawnshop, as you eliminate the middleman fees and commissions.
If you're looking for the best place to sell your jewelry, look no further than RDP Miami Beach Jewelry. We have been a trusted name in the Miami Beach area since 1960, offering our customers the highest quality jewelry and customer service. Not only do we buy jewelry for cash, but we also offer competitive prices and a safe and secure transaction process. So if you're in the market to sell your jewelry, come visit us at RDP Miami Beach Jewelry and let us help you get the best price for your valuable items.
To maximize your chances of selling your jewelry online and getting the best price, you should consider the following tips:
Know Your Jewelry
Before you list your jewelry for sale, you should have a good understanding of its value, quality, and authenticity. You can get your jewelry appraised by a certified gemologist or evaluator, who can provide a detailed report on its characteristics, condition, and market price. You can also research similar jewelry pieces online, and compare their features, materials, and prices.
Clean and Photograph Your Jewelry
To attract potential buyers and showcase your jewelry in the best light, you should clean and photograph it professionally. You can use a jewelry cleaning kit or a mild soap and water to remove any dirt, dust, or stains from your jewelry. You can also use a high-quality camera or smartphone to take clear and detailed photos of your jewelry, from different angles and under different lighting conditions. Make sure to include the size, weight, and material of your jewelry in the description.
Describe Your Jewelry Accurately
When you list your jewelry for sale, you should provide a comprehensive and accurate description of its features, history, and condition. You can use adjectives and keywords that appeal to your target audience, such as "vintage", "handmade", "one-of-a-kind", "artisanal", "natural", "authentic", "unique", "sparkling", "luxurious", etc. You should also disclose any flaws, repairs, or modifications that your jewelry has undergone, and provide a clear return policy and shipping options.
RDP Miami Beach Jewelry has experts in the jewelry business since 1960. We will offer you fair prices on your jewelry and make sure you are satisfied. We want you to be a customer for life.
There are many options for selling your jewelry online, depending on your preferences, goals, and resources. Here are some of the most popular and effective ones:
Online Marketplaces
Online marketplaces are websites or apps where you can list your jewelry for sale, along with many other sellers and products. Some popular online marketplaces for jewelry include:
Etsy: a global marketplace for handmade and vintage jewelry, with over 80 million buyers and 4 million sellers. Etsy charges a listing fee of $0.20 per item, and a transaction fee of 5% on the sale price.
Amazon: a leading e-commerce platform with over 300 million active users and millions of products, including jewelry. Amazon charges a referral fee of 6-45% on the sale price, depending on the category and volume.
eBay: an auction-based platform for buying and selling new and used goods, including jewelry. eBay charges a listing fee of $0.35 per item, and a final value fee of 2.9% + $0.30 on the sale
RDP Miami Beach Jewelry: They buy jewelry cash and buy same day no problem. We buy on items up to $1,000,000