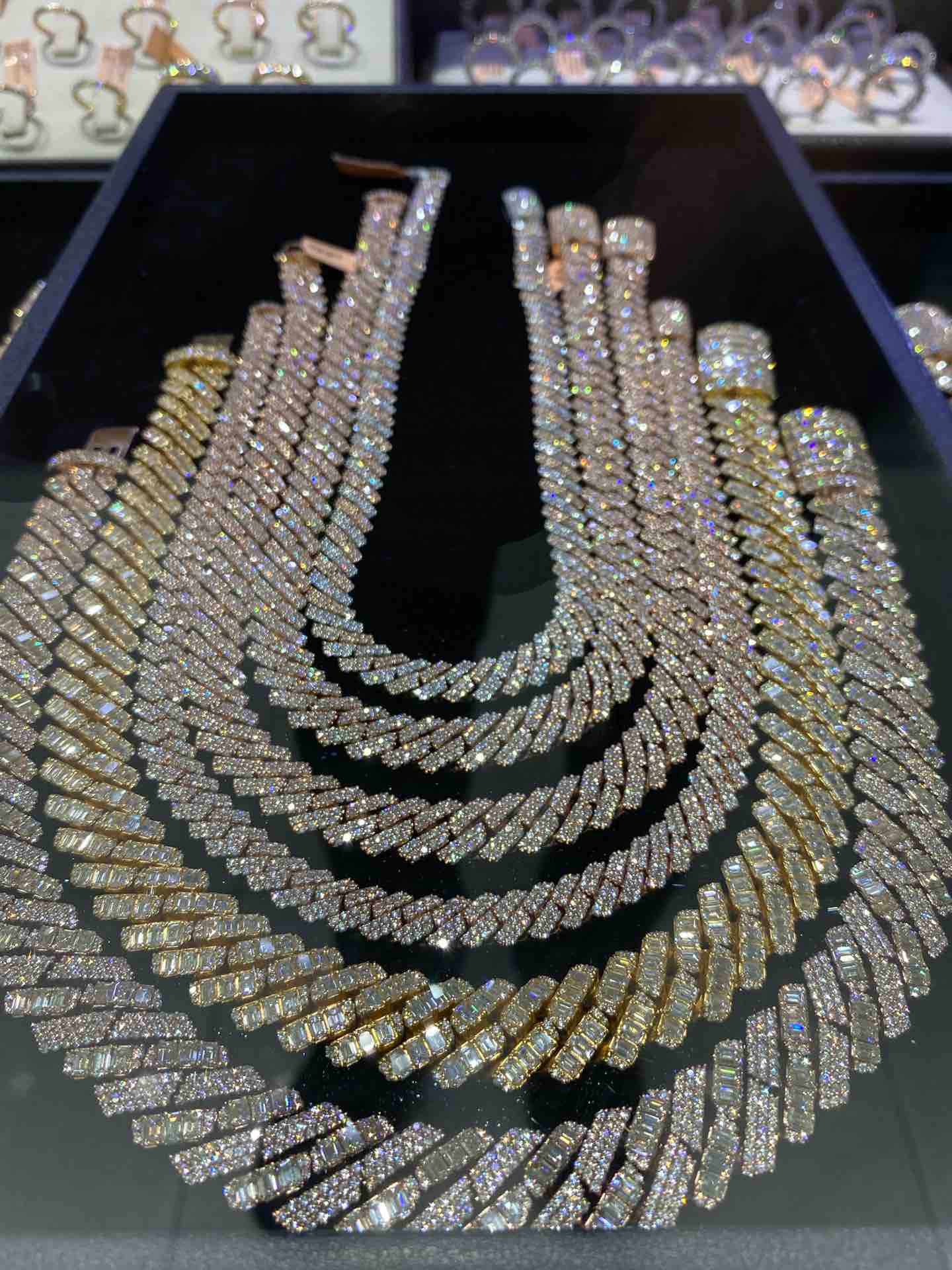 Iced Out Rose Gold Chain: A Journey Through Luxury at RDP Jewelry Miami Beach
The world of jewelry is vast and varied, with countless designs vying for attention. But some pieces, like the iced out rose gold chain, stand out, embodying the perfect harmony of elegance and luxury. At the forefront of offering such magnificent pieces is RDP Jewelry, situated in the iconic Miami Beach. Their reputation isn't just built on the brilliance of their pieces but on the stories these pieces tell and the experiences they curate for their clientele.
RDP Jewelry has made a mark in the luxury jewelry landscape. It isn't merely the allure of the shimmering diamonds or the gleam of the gold that makes them special. It's their unwavering commitment to quality, their passion for crafting unique stories through each piece, and their dedication to their customers.
The Allure of Rose Gold
Rose gold is not just a metal; it's a statement. Its warm, pinkish hue resonates with both vintage charm and contemporary class. And when you add the sparkle of diamonds to this, you get the stunning iced out rose gold chains – a testament to RDP Jewelry's craftsmanship.
Diversity that Speaks Volumes
What makes RDP Jewelry truly stand out is the vastness of their collection. Their iced out Cuban link chains are a perfect blend of tradition and modernity, ensuring that every individual, regardless of their style preference, finds something that speaks to them. The weight, the precision, the design – everything echoes luxury.
For the audacious souls, RDP has curated the heavy big boy bust down chains. These pieces aren't just jewelry; they're a bold statement, an embodiment of luxury, style, and sheer grandeur.
An Experience Beyond Purchase
But RDP Jewelry isn't just about sales. It's about building relationships. When you walk into their Miami Beach store, you're not just a customer; you're a guest. Every query is addressed, every wish taken into account, and by the time you leave, you're part of the RDP family. Their after-sales service, their dedication to customer satisfaction, further cements their position as the best in the business.
In Conclusion
Navigating the vast realm of jewelry might seem daunting. With trends shifting like sands of time, what remains constant is the quest for quality, authenticity, and design excellence. And this is where RDP Jewelry shines the brightest. If you're looking to not just buy a piece of jewelry, but to invest in a legacy, to wear a story, and to be part of an experience, then RDP Jewelry in Miami Beach awaits you. After all, luxury isn't just about possession; it's about the journey, the narrative, and the memories crafted along the way.