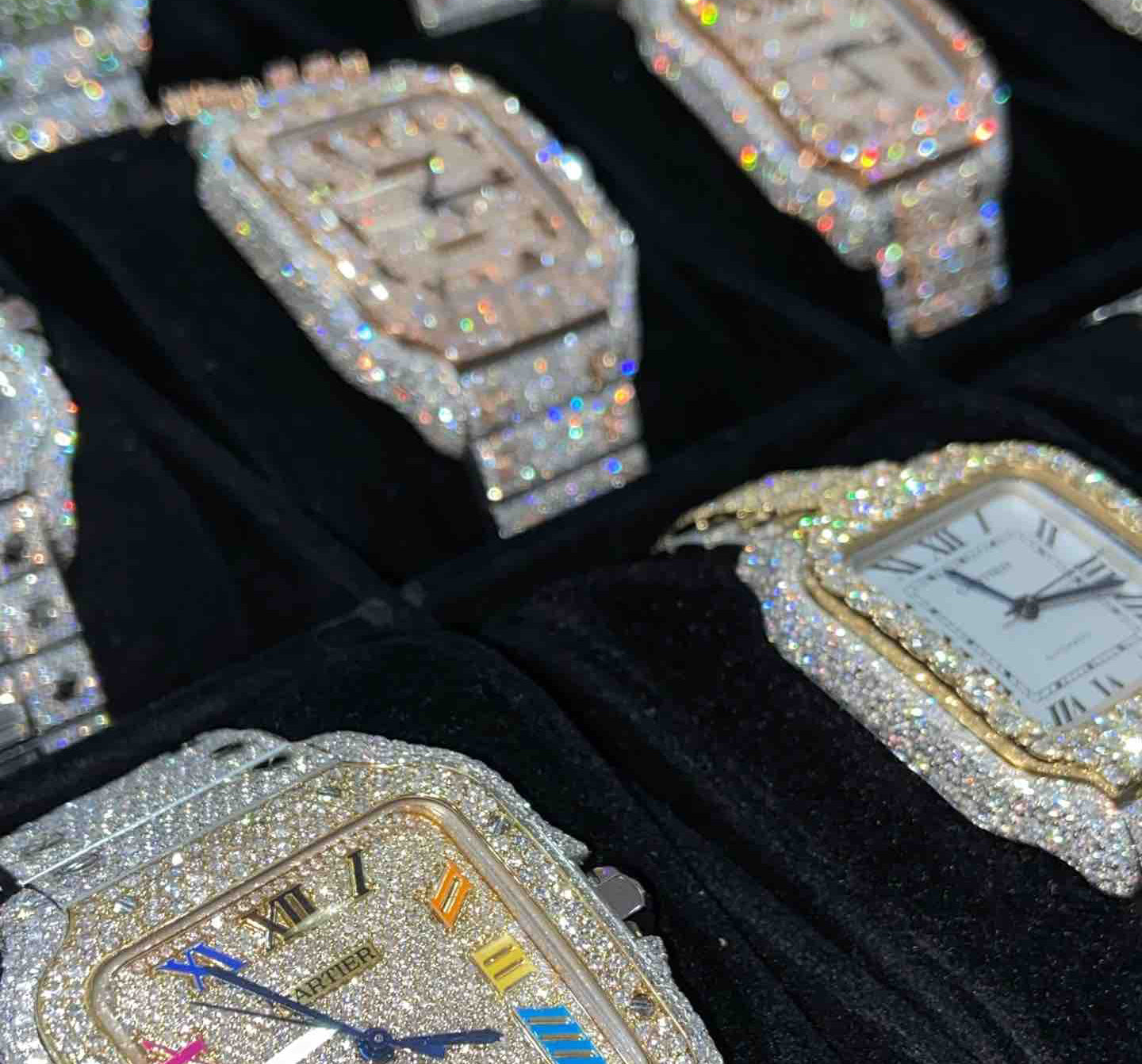 Bust Down Cartier Watch: Best Sellers
When it comes to luxury watches, few brands can compare to Cartier. The brand's iconic designs and impeccable craftsmanship have made it a favorite among watch collectors and enthusiasts around the world. And when it comes to bust down Cartier watches, the brand's reputation for quality and luxury is only amplified.
Here, we'll take a look at the top 5 bust down Cartier watches available from Renee De Paris Jewelry
All of these bust down Cartier watches are available from Renee De Paris Jewelry, a trusted source for high-quality luxury watches. Whether you're looking for a bold statement piece or a timeless classic, there's sure to be a Cartier watch on this list that fits your style and budget.
Cartier, a French luxury jewelry and watch brand established in 1847, is renowned for its exceptional craftsmanship and timeless designs. A Cartier watch is a popular choice among those who desire to make a statement with their timepiece.
On the other hand, an Bust Down Cartier watch is a customized version that has been adorned with diamonds or other precious stones. This process, commonly known as "busting down" the watch, involves replacing the original bezel with one encrusted with diamonds or other stones. The outcome is a unique and magnificent timepiece that is sure to grab attention.
RDP Miami Beach Jewelry is the best place to purchase a bust down Cartier watch. These watches are in high demand among individuals who want to add some extra bling to their attire or have a personalized and customized timepiece that reflects their individual style. They come in various styles, from classic stainless steel to two-tone gold and silver, and can be customized with various types of diamonds or stones.
In conclusion, Cartier watches are well-known for their elegance and sophistication, while bust down Cartier watches elevate things to the next level with their added sparkle and glamour. Whether you prefer a classic timepiece or a personalized statement piece, Cartier watches are an excellent option for those who value quality and luxury. And if you're in the market for a bust down Cartier watch, RDP Miami Beach Jewelry is the place to go.
So if you're in the market for a luxurious and high-quality watch, be sure to check out Renee De Paris Jewelry's collection of bust down Cartier watches today!