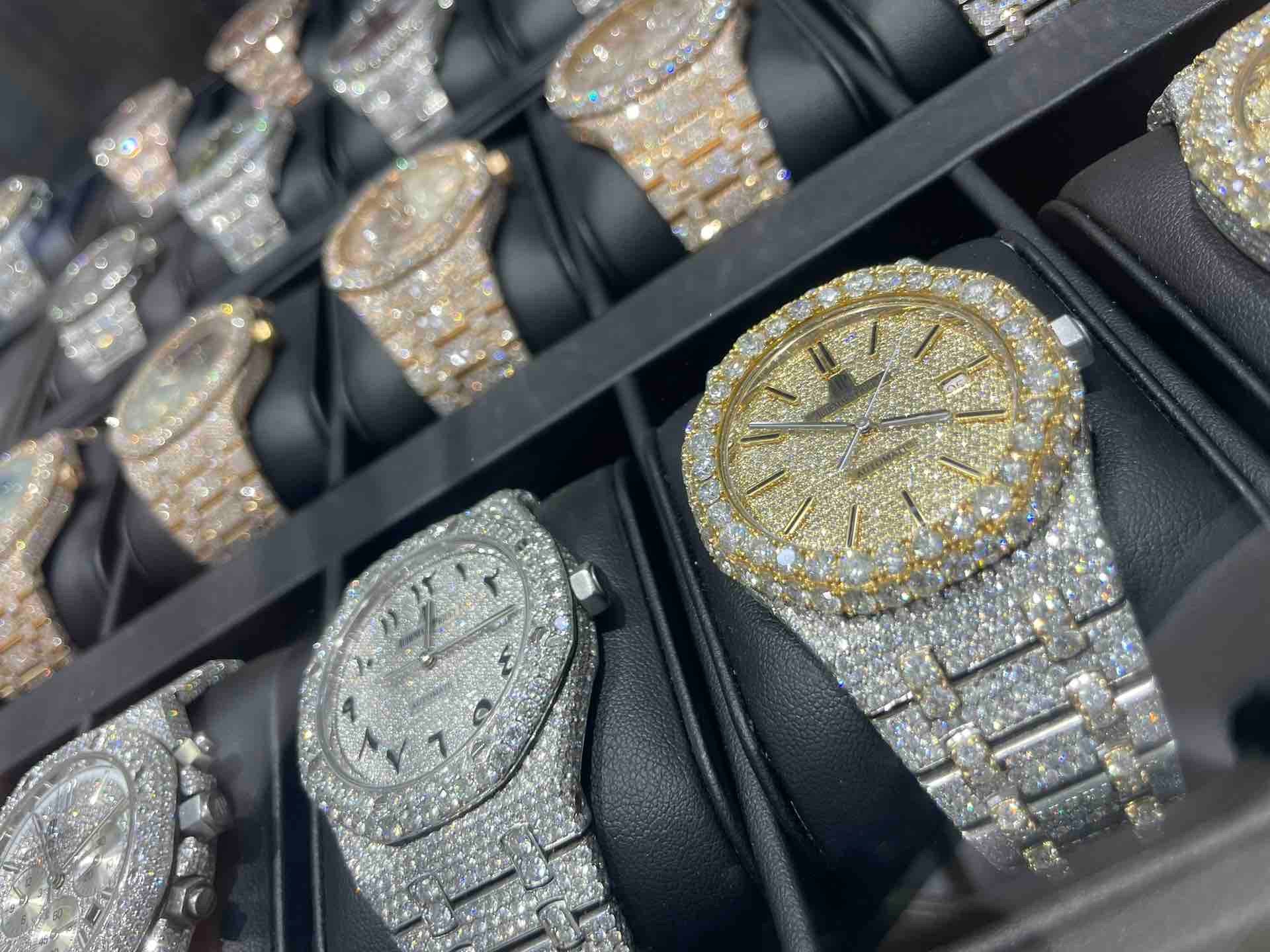 Bust down audemars piguet

Discover the Craftsmanship of Bust Down AP Watches at RDP Jewelry Miami Beach
RDP Jewelry Miami Beach has long been synonymous with luxury and exclusivity, especially known for its impressive collection of bust down AP watches. When it comes to making a statement, nothing speaks louder than the meticulous craftsmanship of an Audemars Piguet watch adorned with the finest VS VVS natural diamonds.
The Mastery Behind a Rolex Bust Down
Among the most sought-after pieces in their collection is the Rolex Bust Down. A watch that doesn't just tell time but tells a story of opulence. At RDP Miami Beach Jewelry, each 36mm Bust Down Rolex is a marvel, fully iced out with diamonds on the band and bezel, reflecting light and luxury with every flick of the wrist.
Iced Out Cartier Watch: A Synonym for Elegance
For those who prefer the timeless elegance of French design, RDP Jewelry offers the best iced out Cartier watches. These pieces are masterfully set with VS1 VVS1 natural diamonds, ensuring that your Cartier timepiece is not just a watch, but a treasure that elevates any ensemble to a work of art.
The Exclusive Bust Down AP Collection
The bust down AP selection at Renee De Paris Jewelry Miami Beach is unparalleled. Each iced out Audemars Piguet watch is meticulously crafted with the best diamonds that boast VS VVS clarity, and all original parts and movement, ensuring authenticity along with luxury.
An Array of Bust Down Watches
RDP Jewelry doesn't stop at individual brands; their collection of bust down watches encompasses a variety of styles and brands, including the ability to buy and sell Rolex watches. For collectors and connoisseurs alike, Renee De Paris Jewelry Miami Beach is the ultimate destination.
The Iconic Bust Down Cuban Link Chain
Accentuate your style with the quintessential Miami look - the bust down Cuban link chain. Made with 10k and 14k gold and encrusted with all-natural diamonds, these chains are a bold statement of luxury and craftsmanship that RDP Jewelry takes pride in offering.
Your Direct Link to Luxury - RDP Jewelry
Should you wish to inquire further or desire a bespoke piece, contact RDP Miami Beach Jewelry. Their dedication to customer satisfaction and passion for exquisite jewelry is just a phone call or a visit away at their esteemed location on Collins Avenue.
In conclusion, RDP Jewelry Miami Beach is not just a store; it's a gateway to a world of unmatched luxury. Whether you're drawn to the allure of a bust down Rolex, the sophistication of an iced out Cartier, or the boldness of a bust down AP, your search for the ultimate expression of craftsmanship and luxury ends here. Experience the pinnacle of diamond-encrusted opulence today, and let your timepiece do more than just tick-tock; let it resonate with the heartbeat of Miami Beach.